Services
Resicon has a great team of staff that will work on your project from start to finish.
We often work closely with an Architect who forms a valuable part of the building team. However, we can work directly with you, the Client, and assist you in the design process.
What Else Do We Do?
We provide a fixed price quotation                                             
We will work with you throughout the project and then provide a warranty on completion
Regular site meetings are held and minutes are taken and distributed. Each party is kept informed throughout the project to identify any potential issues, should they arise
At Resicon we all take great pride in the project we build for you
Resicon Project Teams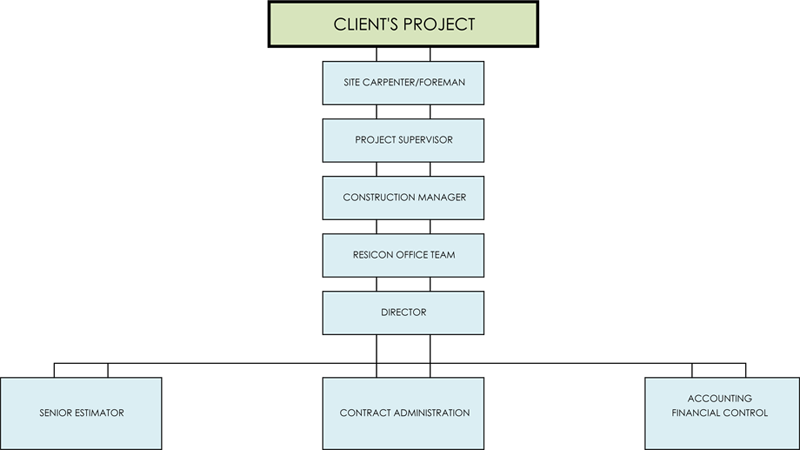 What Can We Build?
Medium to Large Renovations & Extensions                                   
Custom Designed New Homes & Townhouses                                 
Pools, Pavilions & Outdoor Living                                           
Multi Unit Residential                                 
Selected Commercial Projects
Architects We Regularly Work With
Bruce Allen Architect
Centrum Architects
Chilton Architects
Crosier Scott Architects
Fredman Malina Architecture
Hamer Architects
Jacobs Thomas & Associates
Karen Abernethy Architects
tenfiftyfive Architects 
Rebecca Naughtin Architect
Soulhouse Building Design
Ron Unger Architects
Sally Feeney Interior Designer
Sense Architecture